BIOGRAPHY
Steve Thompson
Steve has over 20 years' experience of dealing in the Automotive business across all areas of the Industry; windscreens, tyres/exhausts, mechanical, body repair and accident management.  During 10 years as Managing Director of Nationwide Network Services, Steve has dealt with a varying range of repair network models; Insurer, Fleet and Vehicle Manufacturer. 
Described as an energetic, accomplished and detailed operator, Steve has a broad spectrum of experience with a flair for people, customers, great customer service and leadership. 20 years of Director level experience for Kwik Fit, Phones 4u and Nationwide. 
Transformed a National franchised business, Silver Shield windscreens into a wholly owned entity of KwikFit

Successfully became the youngest Divisional Director of Kwik Fit with the highest recorded results on records during the position being held

Commercial Managing Director of Phones 4u during which it was the fastest growing retailer in Europe

Achieved more sales per square foot than any other UK retailer at that time with Phones 4u

Achieved 500% growth in Nationwide Network services (Motor claims management business)

Implemented from conception, Nationwide Motorglass (Windscreen business) to the largest independently owned UK windscreen business (Operations & Sales)

Implemented from conception, Nationwide Mobile Repair to the largest UK owned Mobile repair business (Operations & Sales)

Developed, negotiated & secured over £1 billion in complex vehicle repair contracts, with sales of over £1billion in a 10-year period
EXPERTISE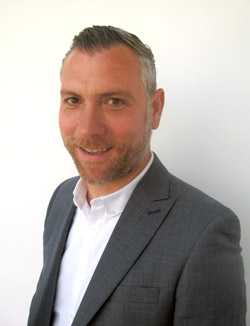 PROJECT MANAGEMENT

OPERATIONS MANAGEMENT

REPAIR METHODOLOGY

PROCESS IMPROVEMENT

BODYSHOP MANAGEMENT

CALL CENTRE MANAGEMENT

FLEET ACCIDENT MANAGEMENT

MOBILE REPAIR

RECRUITMENT

SALES & RELATIONSHIP MANAGEMENT

WINDSCREENS

INNOVATION 
Paul Sell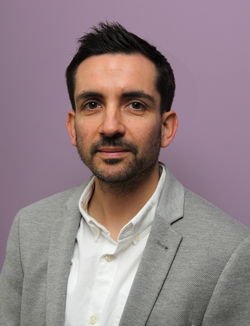 Paul has been in the Insurance Industry for 25 years, having spent 23 years at Aviva in a variety of roles; Partnerships, Supply Chain, Claims Innovation, Global Supplier Relationships. For the latter 10 years in roles at a senior leadership level across all Supplier relationships (c£1bn spend) with both Global and Innovation specific areas of focus. In the last year Paul has continued to be involved in the Insuretech space having worked as CCO for RightIndem for 9 months and now working as a Director of Service Certainty. A key part of Industry Insights, complementing our team. Described as a driven, commercially aware, relationship deepener; with a successful career of significant delivery in the claims industry.
EXPERTISE
PROJECT MANAGEMENT

PROCUREMENT

PROCESS IMPROVEMENT

SUPPLY CHAIN MANAGEMENT (MOTOR & PROPERTY)

MOTOR CLAIMS MANAGEMENT

BUSINESS MANAGEMENT AND MARKETING QUALIFIED

CLAIMS TECHNOLOGY
Vicky Thompson – Head of Finance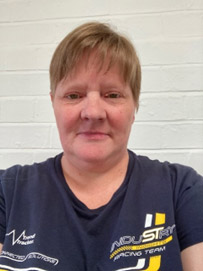 Vicky has been involved in the motor claims Industry for over 30 years, firstly with Silver Shield Windscreens and latterly National Windscreens (Charles Pugh). During which she dealt with the majority of insurance companies and also a large number of fleet operators. Vicky then left to join her younger brother in his growing business, Industry Insights where Vicky used her industry knowledge to support the Team.
Vicky has held various roles, Accounts, Complaint handling, Stock Control, Call Centre and in her final role she was the PA to the Managing Director of National Windscreens (Charles Pugh Glass). Through this work, Vicky has gained huge respect for her honesty and integrity with the people she has engaged with.
EXPERTISE
PROJECT MANAGEMENT

PROCUREMENT

OUTSOURCING

PROCESS IMPROVEMENT

TENDERING

SUPPLY CHAIN MANAGEMENT

CLAIMS MANAGEMENT

MOBILITY

RECRUITMENT

THIRD PARTY CAPTURE

CONTRACT NEGOTIATION

EVENT MANAGEMENT
Kelly Dalwood – Head of PR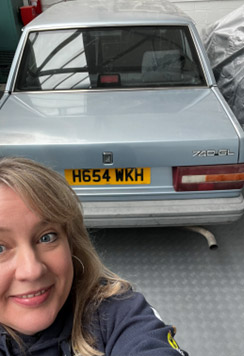 Kelly has worked with Industry Insights since 2017, heading up communications, PR and marketing activity during a period of rapid and ambitious growth. Kelly's 17-year career in the motor trade as a print and digital news editor includes several management and leadership within both small start-ups and large, established businesses.
Keeping Industry Insights – and latterly Trend Tracker – in the news and in front of motor claims world leaders is Kelly's talent. Her skills as a writer, publicist and social media manager are extended to businesses in the ConnectedSolutions Partner network to maximise the reach of our good news stories!
EXPERTISE
PROJECT MANAGEMENT

PROCUREMENT

OUTSOURCING

PROCESS IMPROVEMENT

TENDERING

SUPPLY CHAIN MANAGEMENT

CLAIMS MANAGEMENT

MOBILITY

RECRUITMENT

THIRD PARTY CAPTURE

CONTRACT NEGOTIATION

EVENT MANAGEMENT
Rebeka Hopkins – Executive Assistant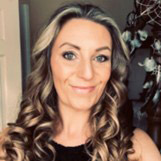 Rebeka joined Industry Insights in October 2022 bringing with her 20+ year's experience as an Executive Assistant supporting senior level executives working alongside them as their right-hand woman ensuring they completed their business objectives. She worked at Solera for 6 years alongside Dave Shepherd (RMD), giving her vast experience in the Automotive world and first-hand knowledge about the business where she built up good working relationships with senior executives across insurance, repairers and vehicle manufacturers.
Other industries Rebeka has worked in are Financial Services, Real Estate, IT and Marketing.
Rebeka loves a challenge and likes to think outside the box for solutions to problems. Always with a smile on her face she is happy to help with anything, if she doesn't know the answer, she will go the extra mile and find out for you. Multi-tasking is her superpower and Rebeka thrives on having lots going on and keeping herself busy, as well as making sure she delivers first class service in everything she does.
EXPERTISE
DIARY MANAGEMENT

MEETING LOGISTICS

ORGANISATION

PROCESS IMPROVEMENT

TRAVEL ARRANGEMENTS

ADMINISTRATION

CONFIDENTIALITY

RESEARCH

PRESENTATIONS

PROJECT MANAGMENT

COMMUNICATION

EVENT MANAGEMENT